Mary and Clemens--Trip Out West, Summer 2003
These links are, I believe, in chronological order. (The web puts them in alphabetical order.)
When you click on link above, you will go directly to a list of picture files that looks like this.
(The picture below is not hyperlinked. Clicking on it won't get you anywhere. Click on the links above. See more below.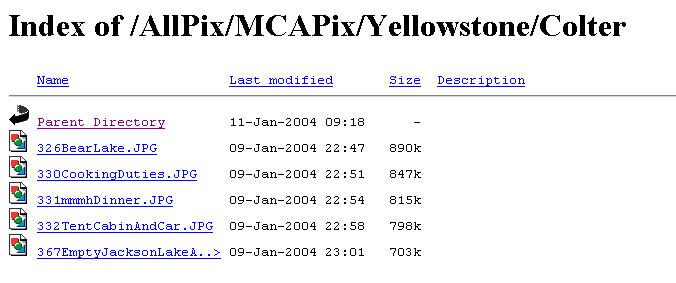 When you click on the file name it will open the picture.
When it finishes loading the picture your browser might size it to fit your browser window.
Otherwise, you will have to scroll to see the whole picture.
Then click BACK button on your browser to get back to the directory page.
Clicking on Parent Directory will take you to a screen that looks like below. Then you can click on any folder you want.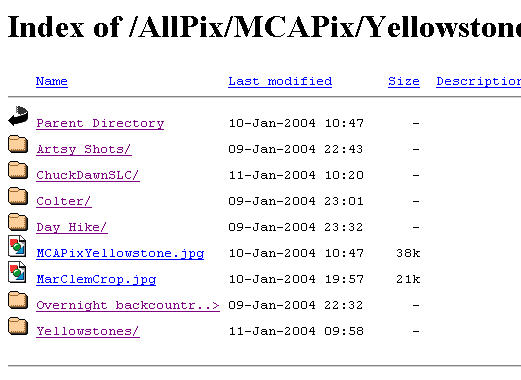 Any questions or problems, please let me know..
cr/lr PVA/ipj 11 Jan 04