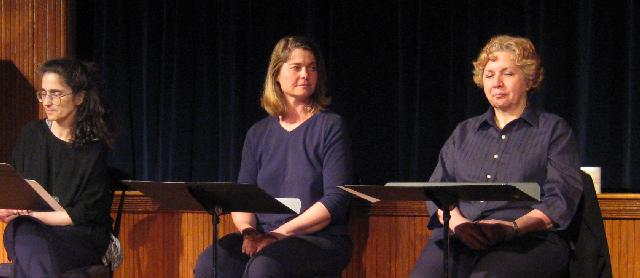 Scene from the MHTL April 2010 Reading of "Dead Man's Cell Phone" by Sarah Ruhl..
MHTL 2010-2011 Season

Readings January-June

Schoodic Arts for All Festival Benefit Performance

Watch here for other news and performance schedules
"Out of the Hat--3rd Saturday Readings 2010-2011
(Hammond Hall, 7PM)
Click here to download the current
MHTL 2010-2011 Season Poster

2011:
Jan 15: DURANG DURANG, by Christopher Durang, Directed by John Dundas (Adult Comedy)
Feb 19: Children's Theater, Directed by Laurie Schreiber
Mar 19: HOW I LEARNED TO DRIVE by Paula Vogel, Directed by Bonnie Myers

Apr 16: THE CHERRY ORCHARD by Anton Chekhov, Directed by Mellie Anderson
May 21: DIS/CONNECT, by Michael Parsons, Directed by Pauline Angione
Jun 18: AMADEUS by Peter Shaffer, Directed by Cynthia Thayer (Adult Fare)
All: Hammond Hall, Winter Harbor, 7:00pm Join us!
Free - donations gratefully accepted

If you are interested in participating in the production, either as an actor, techie, director, lighting, please call
Cynthia Thayer, 963-7771, or darthiafarm@gmail.com. Check with Cynthia to see what time we are meeting to rehearse the plays.
All are welcome.
Join the Group!
We are always looking for new people! If you have any interest in acting or working behind the scenes, please be on the lookout for e-mails like this one! And, just email (mhtl@schoodicarts.org) or call Pauline (207) 963-2242 or Charlie and Tim at (207) 664-6098 for more information.
For more information about Meetinghouse Theatre Lab, or for contact information for members of the MHTL ensemble, contact mhtl@schoodicarts.org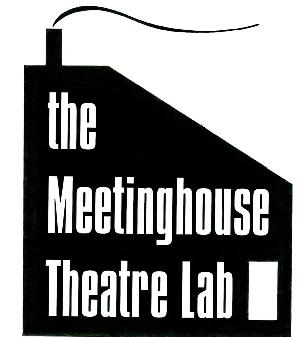 MHTL a Program of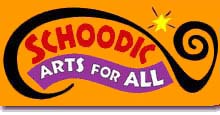 lr pva/5 Jan 2011